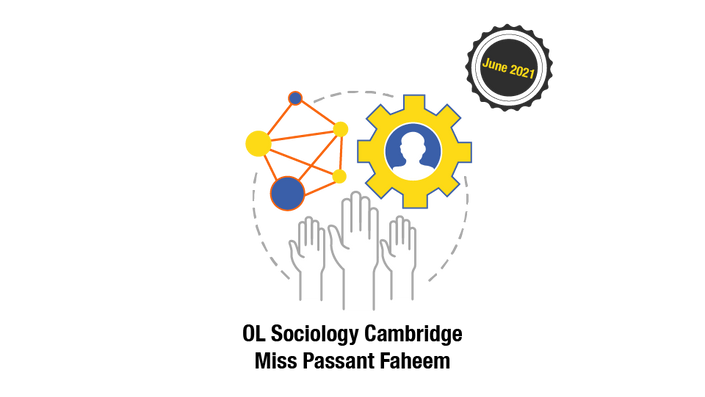 Sociology IGCSE/OL Cambridge May/June 2021
This course starts on 5/11/2020 subject code: 0495
Watch Promo
Your Instructor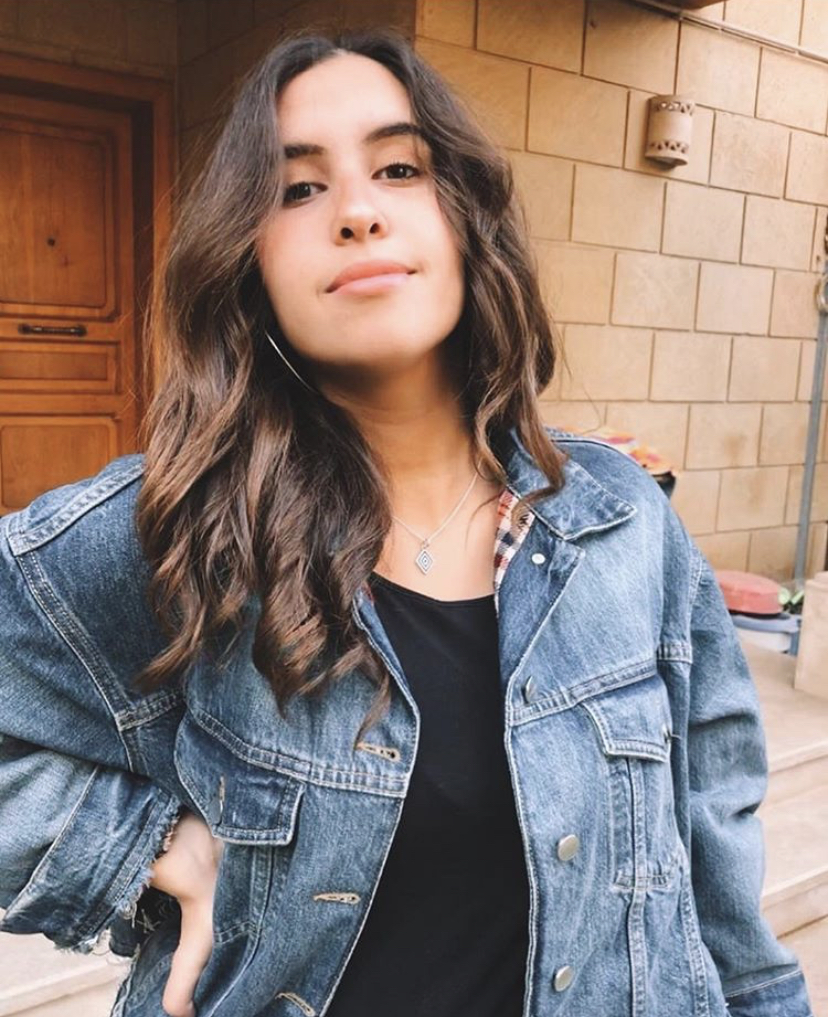 Miss Passant Faheem is an IGCSE Sociology Olevel and A-level Teacher.
She has pioneered in Sociology amongst centers and schools because of her high engagement with the students and her consistency of following up with each student. She dedicates time for one on one feedback which is why her students have excelled throughout the years and later uniquely stood out in their college years. Her passionate teaching style motivates her students to invest more effort into the subject which results in excelling grades. She is vastly known for her unique teaching methods and her positive class spirit.
Here are some of her students Feedback in June 2020:
"Sociology was my favorite subject throughout my ig experience probably because of Passant. Her bubbly personality and amazing teaching skills gave us the chance to actually know her as a person and so you'd feel more connected to her and comfortable around her and the class will always feel like a sit down with a friend telling you all about some interesting stuff that's going on all around you and she'd link it with actual experiences possibly everyone went through and even some of our favorite scenes from famous tv shows making the actual educational material stick with you automatically.The fun short breaks in between the class were some of the best memories I made; the laughter and inspiration I got from listening to the short stories she'd tell us during those times will stick with me forever and I can truly say that I have evolved as a person after taking Passant's sociology class. " - Farah Emad, 16, June 2020
"Passant is by far the best teacher I've had for a number of reasons, first off she's young and so she understands the student struggle, meaning she'd never not let u go to the toilet or give u unrealistic amounts of homework, second off she uses a lot of terms and examples to get her ideas through which allows these ideas to stick in ur head more, there's not one lesson that's boring or useless and the passion she expresses for the subject allows the love she has for sociology to shine through which in return makes me excited and ready to take in the course" - Nour Tarek, 17, June 2020
Course Curriculum
Culture and Socialization
Available in days
days after you enroll
Family
Available in days
days after you enroll
Notes
Available in days
days after you enroll
Frequently Asked Questions
When does the course start and finish?
The course starts on July 5,2020. It ends on the date of the last Sociology exam paper in October/November session.
Would I find explanatory video lectures for the whole syllabus once I enrol in the course?
Yes. However, you'll be advised with a watching plan, according to when you start the course. For example, if you enroll early you'd be advised with 4 videos a week. If you enroll later in the course you'd be advised to watch more than 4 videos per week. -There will also be extra videos uploaded throughout the course for extra engagement and comprehension. -There will be online live sessions every other week to follow up with students' progress.
Would I receive assignments to solve?
Yes! By the end of each video lecture, your tutor will assign you a task to do and you're expected to solve an assignment and return it back for correction and evaluation. The portal for submitting the assignments, as PDF, is available inside the lecture below the video.
Can I directly ask questions to the tutor?
Yes, for sure you can through sending a direct WhatsApp message or an email to the tutor. Your question would be typically answered in 24 hours. There is also the opportunity to meet your tutor or any of his assistants in a live online sessions. Be sure that we will never leave any question unanswered!
Would I get any Quizzes/Exams?
Yes, MCQ exams are available after every lecture for you to solve and test your understanding. The quizzes are auto-corrected and will show your results instantly. Also, an exam will be held after each chapter. This means you'll receive four section exams plus the mock exam papers 1 &2. The portal for submitting the exams, as PDF, is available inside the course.
What are the course materials and how would I get them?
The course materials include the Cambridge course book, the notes and the summarized pre-exam notes. The material will be available as PDF documents in the first section of the course except for the Cambridge course book which you'll have to receive as a hard copy from your tutor. Also, you can contact the publishing bookstore to buy your hard copy of the notes. The hard copy service is ONLY available in Egypt until further notice.
What is the language used by the tutor in the video lectures?
As an IGian, you should be ready to be taught in English! However, we do understand that the mother tongue of the majority of our dear students is Arabic so some facilitation in Arabic/franco-arab will be used. Simply, the lecture would be delivered in a way that helps our students overcome the language barrier.
How to pay for the course?
The primary payment is online payment using your credit card which is 100% safe & secure. However, if you have any problems with online payment, we can arrange for you to pay in CASH! The cash payment service for this course is ONLY available in Egypt.
If I joined the course late, would I pay a full course?
Yes! As all the previous lectures would be available for you and our team would be ready to receive any questions from you about the previous chapters after you join.
Are the course fees refundable?
Unfortunately no! As any paid funds are instantly deposited in the Vidukation bank account. However, we guarantee that you would be extremely satisfied by receiving a full educational service at home with no need to waste time, effort or money in transportation. This course has many advantages making it really difficult for you to feel unhappy with the course.