The course is delivered through pre-recorded high quality video lectures. The course includes video lectures explaining the syllabus items of Physics for Edexcel (4PH1) as well as solving plenty of classified questions after each chapter. By the end of each course, the tutor delivers final revision classes that include reviewing all the syllabus items, solving past examinations & uncovering the common exam tricks.
Your Instructor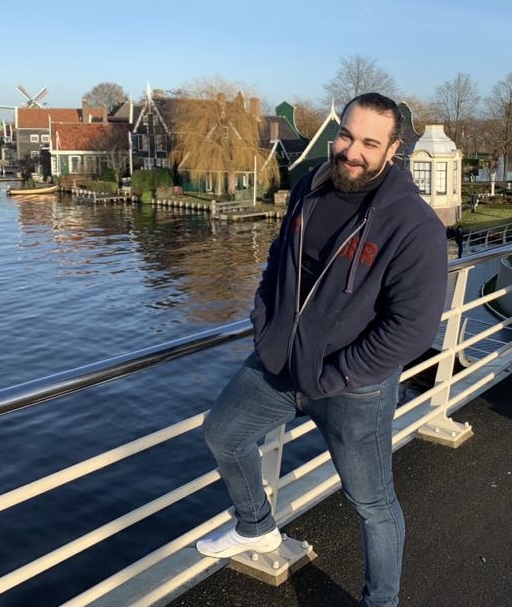 Loay Khalil is a certified IGCSE and A-Level Physics and Maths Teacher who started his career as an excelling year 11-student in his Maths and Physics A-Levels, after which he kept teaching both subjects in parallel to acquiring his Petroleum Engineering Degree from Cairo University in 2013, just to continue teaching in Universities such as: Cairo University and FUE as well as in Schools such as: The Continental School, EBIS, Cairo English School, Bashayer, Rowad and Others.
Mr. Loay has a signature in teaching techniques and has set new merit standards which was simply demonstrated by his students unprecedented grades in IGCSE, A-Level and even IB diploma across 13 years of tutoring so far and counting.
Course Curriculum
Notes & Classified
Available in days
days after you enroll
Mechanics of Motion
Available in days
days after you enroll
Forces and their Effects
Available in days
days after you enroll
Frequently Asked Questions
How do I ask questions?
You could either send the assistant your question on Watsapp (+2-01111080572)or you could ask Dr. Loay directly during the office hours on Wednesday at 7 p.m.; provided you filled the application form once you enroll in the course.
Would I find explanatory video lectures for the whole syllabus once in enrol in the course?
No lectures are uploaded gradually in the Dr. Loay's preferred order according to the weekly plan to mimic the actual classroom. However once a video is uploaded it remains available to be viewed anytime and an unlimited number of times till the end of the course.
What is the language used by the tutor in the video lectures?
The terminology and the concepts are explained in English, but the examples and the explanation of the questions is in arabic just like in the ordinary classroom and in the preview lectures.
How to pay for the course?
The primary payment is online payment using your credit card which is 100% safe & secure. However, if you have any problems with online payment you can pay in CASH! The cash payment service for this course is only available in Egypt by sending a WhatsApp message on (+20 100 160 2438) to arrange when to pass by the office at Mohandseen and pay for the course. The cash payment service is only available in Egypt.
If I joined the course late, would I pay a full course?
Yes. as all the previous lectures would be available for you and our team would be ready to receive any questions from you about the previous chapters after you join.
Are the course fees refundable?
Unfortunately no! As any paid funds are instantly deposited in the Vidukation bank account. However, we guarantee that you would be extremely satisfied by receiving a full educational service at home with no need to waste time, effort or money in transportation. This course has many advantages making it really difficult for you to feel unhappy with the course.
How many times do I get to watch the videos?
You to watch them an unlimited number times till the end of the course.
Do I get any exams?
Yes, after each Unit you get a test which is either online or a written test in which you print the exam, solve it and scan it so that it could be corrected and graded within 3 days.
Do I get Homeworks like an ordinary classroom?
Yes, at the end of each topic you recieve a number of questions in the classified to be solved and ofcourse they'll be answered in the next class like in an ordinary classroom.
Do I recieve course materials and what are they?
Yes!! You recieve Lecture Notes and Classified past papers as downloadable pdf's to be printed and used along the syllabus, afterwhich Dr. Loay will instruct you on the past papers to be used during the revision period.