The course is delivered through pre-recorded high quality video lectures. The course includes video lectures explaining the syllabus items of Edexcel International GCSE Biology (OL) as well as solving plenty of classified questions after each chapter.
Your Instructor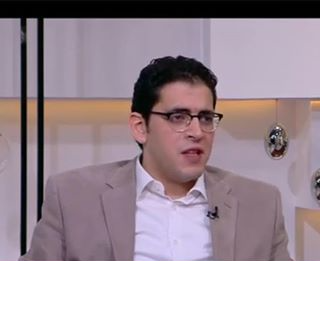 Dr. Mohab Megahed is an expert IGCSE tutor. He has a distinguished academic record that started by being a top achiever IGCSE student then a medical degree holder with honours. He found his passion in teaching Biology which is reflected by the outstanding achievements of his students year after year.
Course Curriculum
Course Preparation
Available in days
days after you enroll
Chapter 1: Cells & Tissues
Available in days
days after you enroll
Chapter 2: Enzymes
Available in days
days after you enroll
Frequently Asked Questions
For how long will this course remain available?
This course will remain available for you from the moment you enroll in it until October/November 2021 final Exam is over. The course will be automatically deleted by the website two hours after the final Human Biology Exam for October/November 2021 session.
Would I find explanatory video lectures for the whole syllabus once in enroll in the course?
No, Lectures would be dripped in gradually. Once you course starts, you will receive three new lectures every week just as what happens in the real classroom. Previously added lectures are not removed throughout the course so that you can review any lecture an unlimited number of times after its release.
Would I receive assignments to solve?
Definitely YES! By the end of each chapter, your tutor will assign you a task to do and he will answer this homework in the next video lecture just as what he does in the classroom.
Would I be able to ask questions?
Yes, definitely! Weekly Live office hours will be held by Dr.Mohab Megahed to answer all your Questions, you will find a link to the recurrent zoom sessions in the course preparation area. Moreover, Once you enroll in the course you will find an application to fill. This will include your contact information. Through this, you will be put in in direct contact with the teaching assistant assigned to help you throughout the course. Your questions would be typically answered within 24 hours. Be sure that we will never leave any question unanswered!
Would I get any exams?
Yes, the course includes PDF exams posted for you to solve and submit for correction. Then the mark scheme will be given with an explanatory video lecture explaining the correct answers and commenting on the common mistakes.
What is the language used by the tutor in the video lectures?
As an IGian, you should be ready to be taught in English! However, we do understand that the mother tongue of our target students is Arabic so some facilitation in Arabic/ franco- arab will be used. Simply, the lecture would be delivered in the same style of the traditional classroom to help our students get over the language barrier.
What is the course material and how would I get it?
The course material includes notes, course copybook, classified worksheets as well as revision material. The material is already uploaded as downloadable pdfs . Once you enroll in the course, make sure to download and print the attached course material.
How to pay for the course?
The primary payment is online payment using your credit card which is 100% safe & secure. However, if you have any problems with online payment you can pay in Cash. The cash payment service for this course is only available in Egypt by calling Ahmed Magdy (01014411169); personal assistant of Dr.Mohab Megahed to arrange when to pass by the office at Mohandseen and pay for the course. The cash payment service is only available in Egypt.
If I joined the course late, would I pay a full course?
Yes. as all the previous lectures would be available for you and our team would be ready to receive any questions from you about the previous chapters after you join.
Are the course fees refundable?
Unfortunately no! As any paid funds are instantly deposited in the Vidukation bank account. However, we guarantee that you would be extremely satisfied by receiving a full educational service at home with no need to waste time, effort or money in transportation. This course has many advantages making it really difficult for you to feel unhappy with the course.