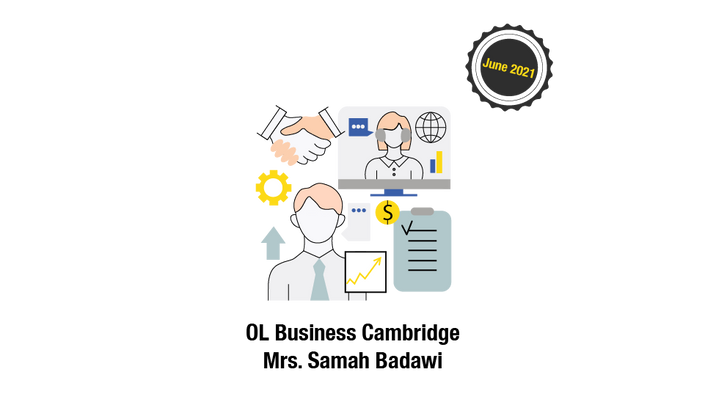 Business studies IGCSE/OL Cambridge Oct/Nov 2021 - Mrs Samah Badawi
This course starts on 02/07/2021
Watch Promo
Course Description:
IGCSE Business Studies is composed of 6 units total 25 chapters.
Exam is made up of 2 papers
Paper 1: Short answer & Data Response , weight 50% 80 marks - 1 hr. 30 min.
Paper 2: Case Study , weight 50% 80 marks - 1 hr. 30 min.
Your Instructor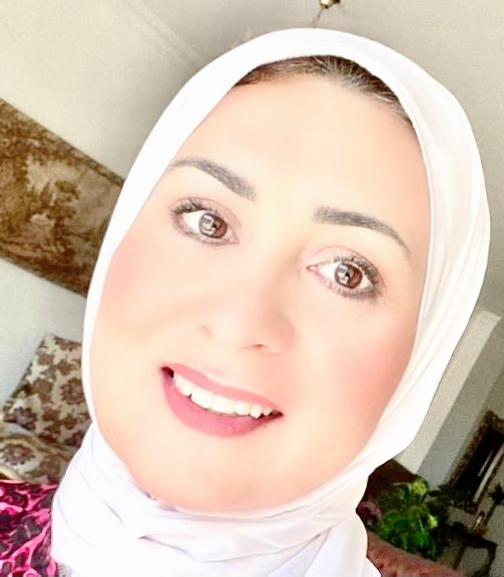 Mrs. Samah Badawi a certified IGCSE Business Studies & Economics Teacher who started her teaching career since 2007 in many schools such as Dar El Taribiah Zamalek, Manaret El Farouk & Cairo British School.
She is also a CIE examiner for IGCSE Business studies since 2014.
She is a Msc holder & has been teaching in Arab Academy for Science & Technology-Faculty of International Transport & Logistics.
Her expertise & exceptional teaching methods have resulted in many achievers on world-wide & local levels.
Frequently Asked Questions
When does the course start and finish?
For October/November Session: The course starts on 2nd of July . It ends on the date of the last business studies paper in October/November session. For May/June Session: The course starts on 15th of October. It ends on the date of the last business studies paper in May/June session.
Would I find explanatory video lectures for the whole syllabus once I enroll in the course?
Actually No. Lectures are dripped in gradually. Once the course starts you will receive three new lectures per week in the predetermined days & timing. Lectures that have been published are not removed throughout the course so you can revisit until the course ends. If you join the course late, you are advised to increase the number of weekly lectures that you attend to catch-up.
Would I receive assignments?
Absolutely Yes. By the end of each video lecture, your instructor will assign you a homework, which you are expected to solve & return back for correction & evaluation. The portal for submitting assignments as PDF is available inside the lecture below the video.
How to communicate with my instructor?
You can reach your instructor through WhatsApp messaging or email. Your inquires will be answered within 24 hours. There is also an opportunity to schedule a live online session with your instructor or one of her assistants.
Will there be quizzes/exams?
Definitely Yes. After each unit there will be an exam, which means you will be examined 6 times. In addition to 2 mock exams for Papers 1 & 2. The portal for submitting your exams as PDF is available inside the course.
What are the course materials & how can I obtain them?
The course materials include the notes & classified past papers questions after each chapter. The material will be available as PDF in each chapter. You can as well contact the publishing bookstore to buy your hard copy which is an available service ONLY in EGYPT until further notice.
What language would the instructor use in the video lectures?
Being an IGian you should be prepared to learn in English. However, for facilitation the lecture will be conducted in both English & Arabic to overcome the language barrier.
How can I pay for the course?
The main payment method is online through your credit card which is 100% safe & secure. However, if you have any problems with online payment, still cash payment can be arranged which is a service available ONLY in EGYPT.
If I joined late, will I pay full course fees?
Yes. As all the course lectures would be available to you & our team will be ready to answer any of your questions & assist you by all possible means.
Are the course fees refundable?
Unfortunately No. Any paid amounts are immediately deposited in Vidukation bank account. Rest assured that you will receive a full educational service from home without wasting your effort, time & money on transportation.